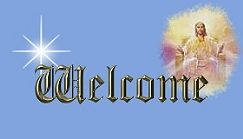 Praises To God!

Sing praises to our God!
Sing praises to the Holy One!
Extol His mighty works!
Shout of His glorious deeds!
Let all the earth hear
Of our gracious Lord
Who gives abundantly
Of His riches to those who love Him
And tenderly cares for the down fallen
His compassion knows no bounds
His mercy is boundless
His love is deeper, higher and wider
Than all creation
Sing joyfully all you saints!
Sing and be glad!
Dance and shout HALLELUJAH!
For the Lord is good!

by: Ann Martin
August 3, 2006
Please sign my guestbook:
Background set by: