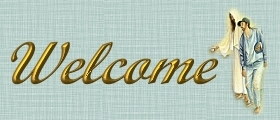 I wrote this as my brother was nearing the end of his earthly life. Just 9 days later he passed away. I do not know if he did finally accept Jesus as his Savior, but I know that many, including myself witnessed to him right up to the end. I can only hope that he did, at some point before leaving this earth surrender his life to Jesus and that someday I will have reunion with him in heaven.
Searching Soul

Wondering
Questioning
Fears and doubts
His life is coming to an end
And he is afraid and doubtful
Wondering and confused
He has heard of Godís saving grace
But is unsure of itís truth
There are so many religions
And so many beliefs
How can he be sure
That this Jesus is really
The one and only way
To life eternal?
With so many choices
What if he chooses wrong?
There would be no going back
No second chance
He is clinging to life
Standing on the brink
Of all eternity
Looking into that colossal chasm
Dare he take that leap of faith?

Oh Lord, help him!
Help him to see that You, only You
Are the hope that he seeks!
Open his eyes, Father
Let him tangibly feel Your love
And feel Your presence around him.
Take him into Your arms Lord,
Hold him close to your breast
Erase his doubts and fears
Reveal to him Your truth
Let him know without a doubt
That surrendering his life to You
Is his only hope and answer
To all he desires.
Let him give his life
Into Your loving arms
And Father, when his time comes
To pass from this life to the next
Tenderly embrace him
And take him to Your eternal peace
Far from all pain and fear
Where he may at last
Have the peace he so desperately sought
As he walked in this sinful world.
By: Ann Martin
November 9, 2006

Please sign my guestbook:
Background set by: